Team Liquid's Director of Communications shares her journey into esports
🗝 The Keyring // 002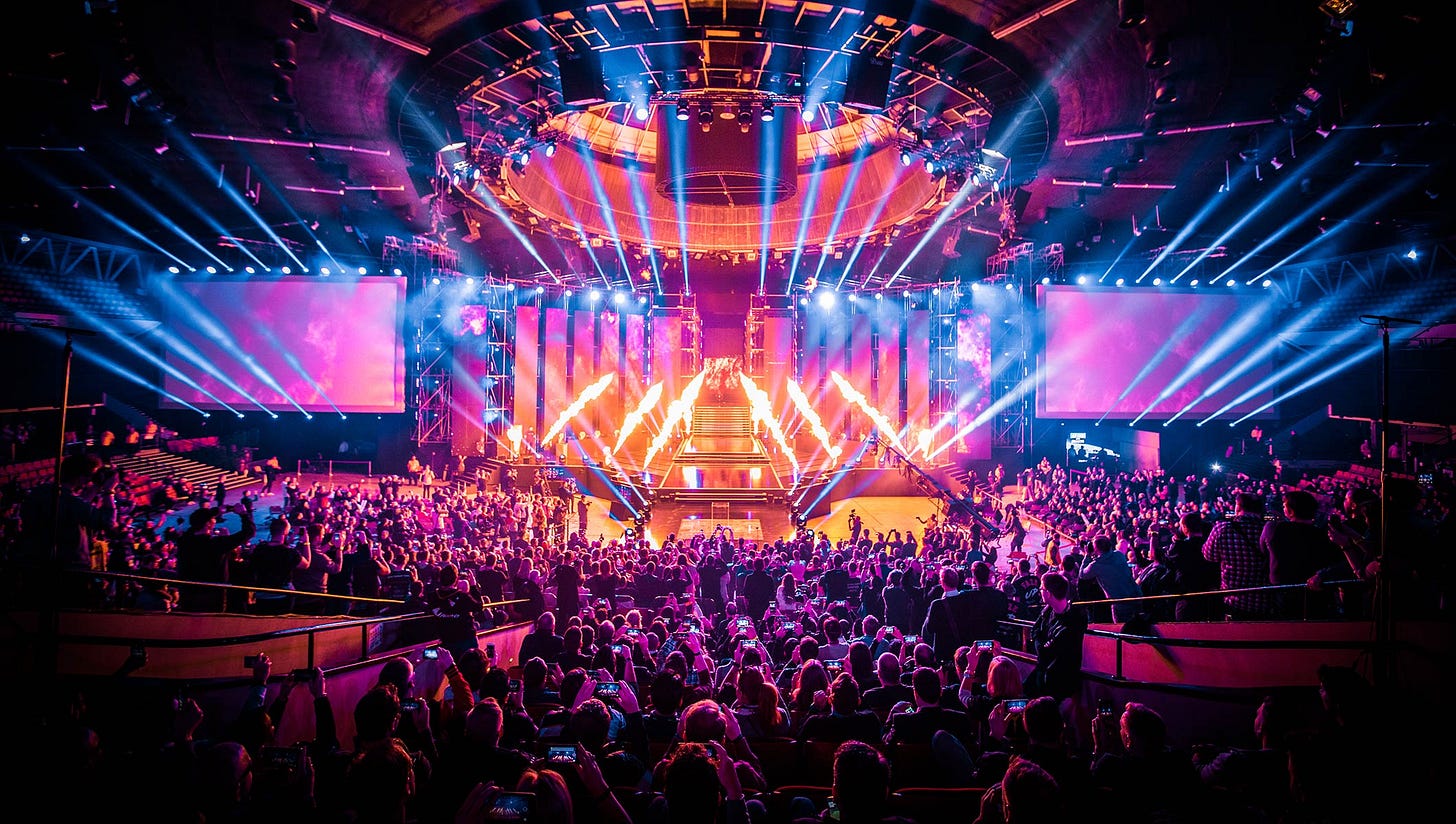 The Jungle Gym is a newsletter designed to help you think clearer and work smarter.
🔑 The Keyring is a new monthly format that features exchanges with domain experts about the tools, methods, and frameworks they've used to make progress in their careers (here's the last one I did with a UX design leader).
👋 If you're new here, you may want to check out this introductory post to learn what this newsletter is all about.
📝 And, if you aren't yet a subscriber and want to sign up for future issues, drop your email here:
---
Lizzie Leader isn't much of a gamer. But that didn't stop her from taking a job as the Director of Communications and Investor Relations at Axiomatic, an investment fund set on professionalizing the world of competitive video game playing. At the time, plenty of people were dismissing professional gaming as a "fake sport." But Lizzie saw something different.
I'm a fan of fans. So, even though I wasn't personally an esports enthusiast, I appreciated all the fandom, even if I didn't necessarily share it at the time.

I just tried to view the decision without ego. Whether esports is a "real sport" or not isn't the point. When there are hundreds of thousands of people watching something, you can call it what you want, but you can't deny that it's a phenomenon.
I'm excited to introduce you to Lizzie because she's got a unique perspective on what it's like to blaze trails in a fast-growing industry where none of the playbooks are written.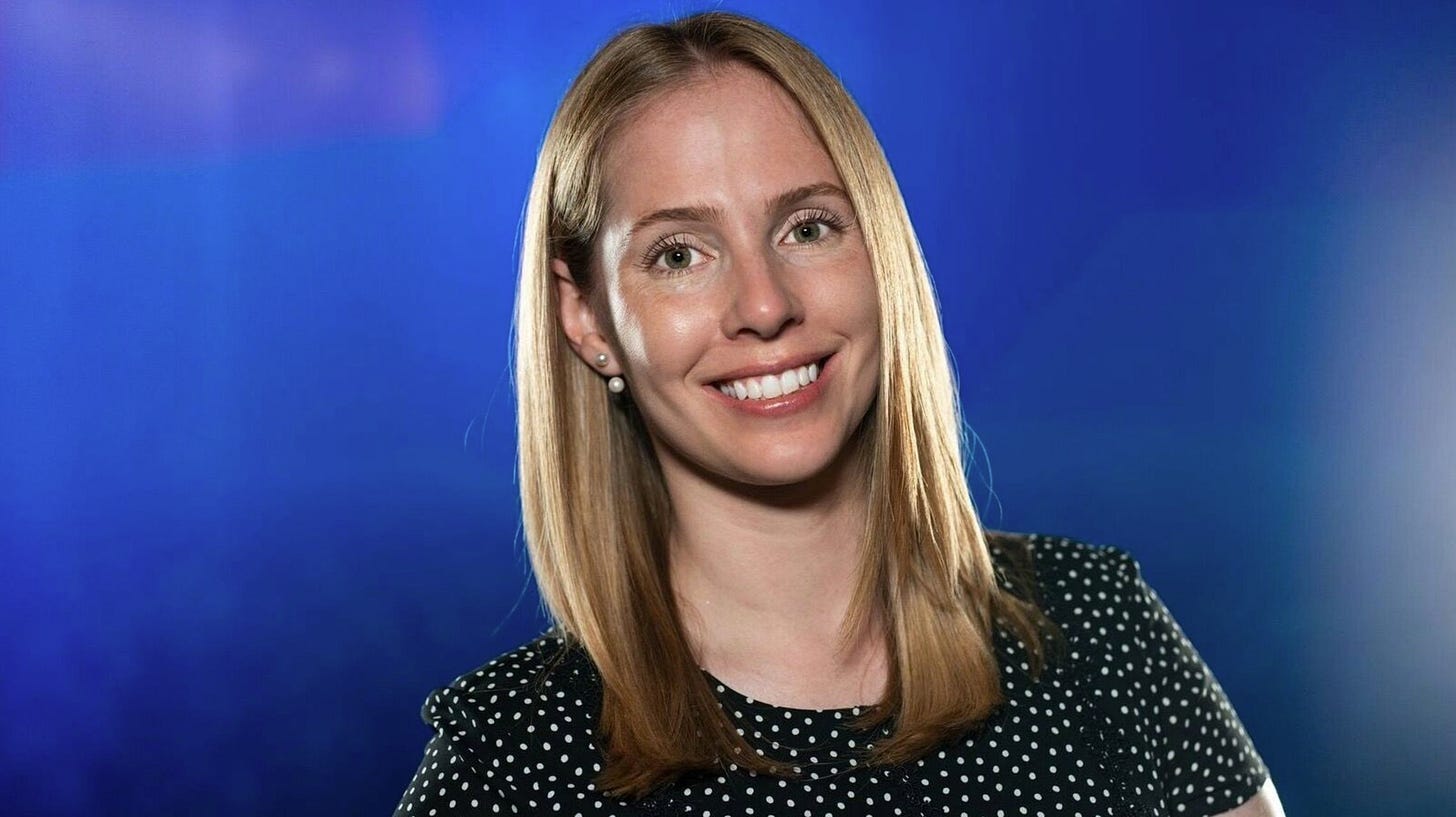 Explain your job to me, like I'm five.
My job involves a fair amount of external-facing comms and PR. But, the more significant part of my job is dedicated to facilitating internal communication between Axiomatic, our portfolio companies, and our limited partners (LPs).
I devote a lot of time to Team Liquid, but we also have 12 other companies in our portfolio like Epic Games (creators of Fortnite) and Niantic (creators of Pokemon GO). Meanwhile, we've got four co-chairmen and about 55 limited partners.
For those who aren't familiar with Axiomatic, what do they do?
Axiomatic started when a group of sports owners recognized that their NHL and MLB franchises were struggling to onboard Millennial or Gen Z audiences. They started looking around for where younger generations were spending time and ultimately found esports. In 2016, they purchased an esports team of professional gamers called Team Liquid.
Cut to 2020, and Team Liquid is now one of the most well-known brands in the history of esports. We encompass over 80 professional athletes competing in 15+ game titles, including Leauge of Legends, Dota, and Fortnite.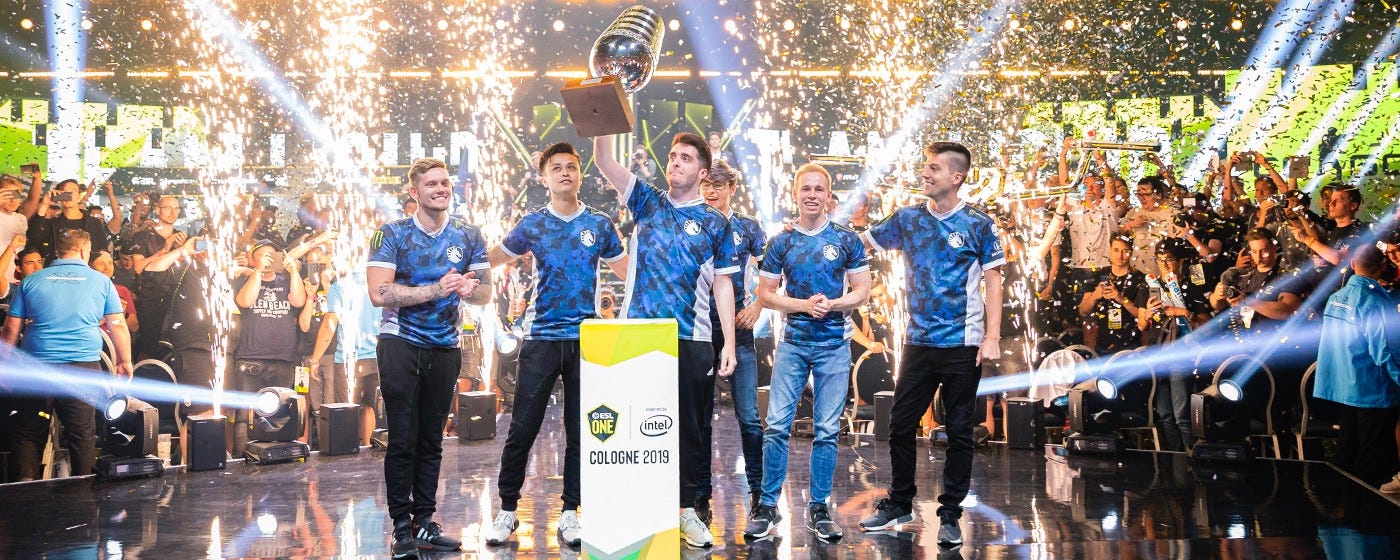 What does your work setup look like?
Well, like a lot of people, I'm working from home right now.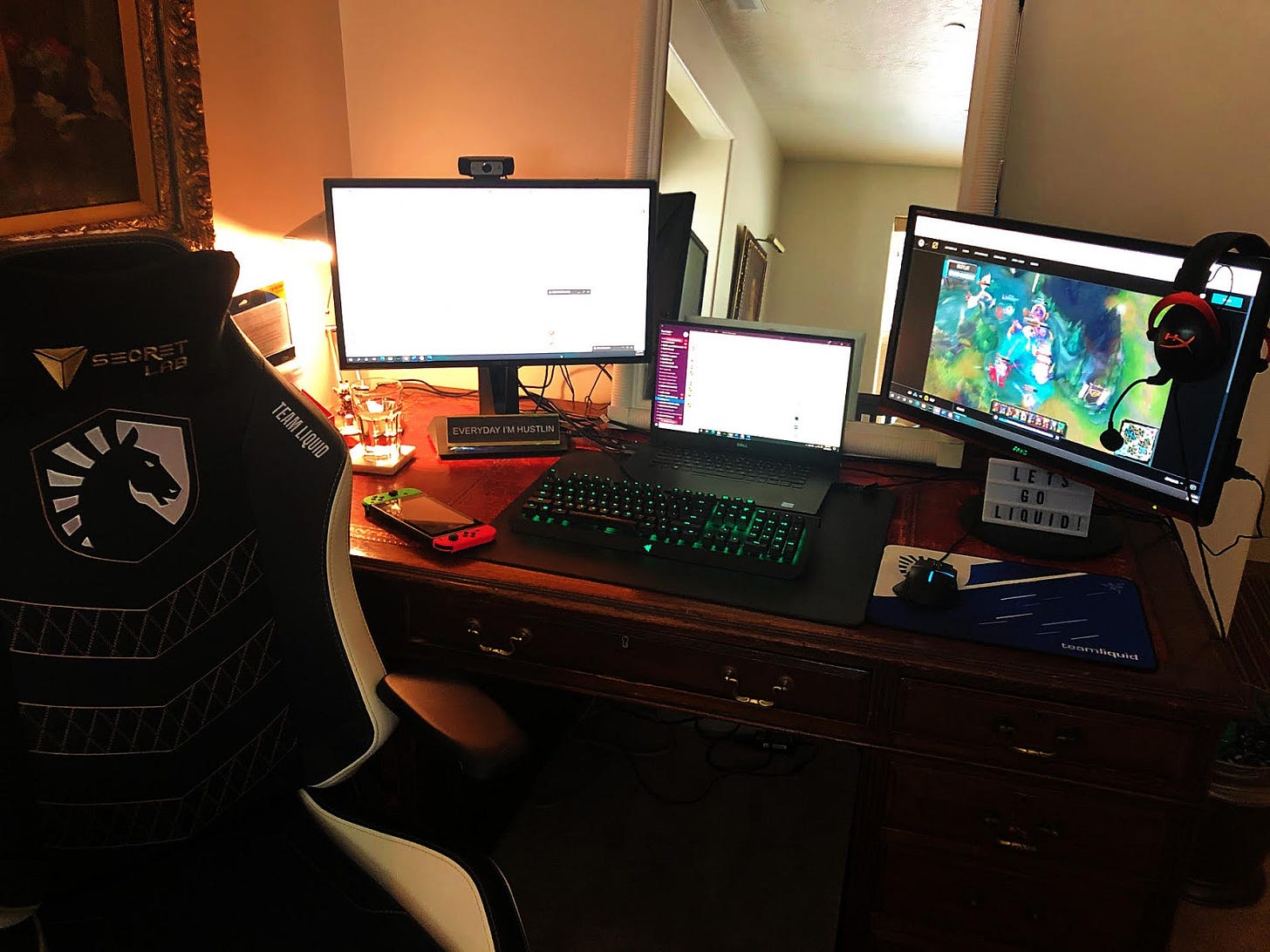 But usually, I work out of Team Liquid's training facility in Santa Monica.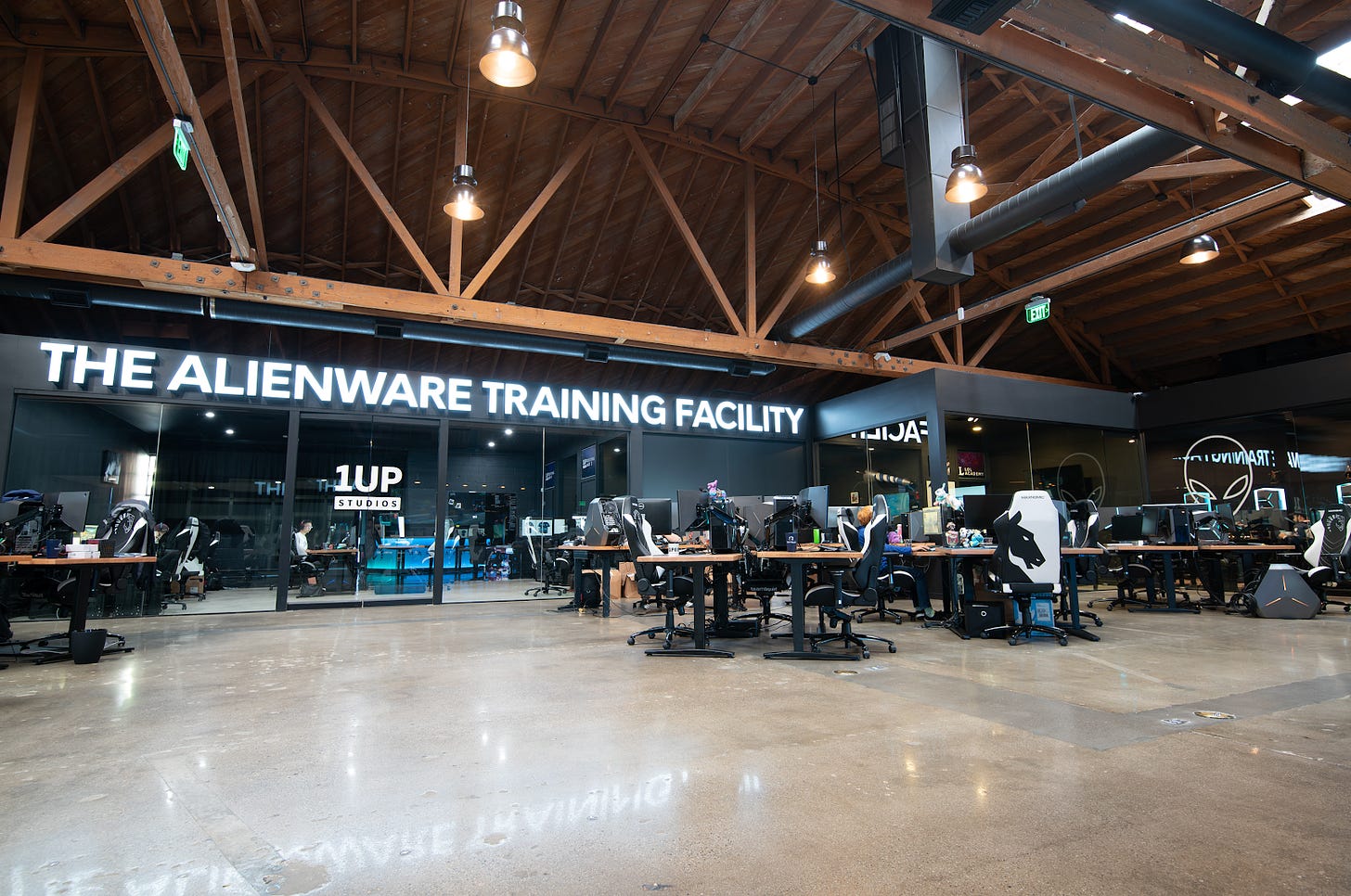 As a communications professional, how do you think through problems differently than other people?
When it comes to communications, I'm always trying to predict how the party receiving the information will react. To build that instinct, you need to pay a lot of attention to people. To predict how reporters will react, you need to study what they write and Tweet. To understand what gamers are talking about, you need to spend time in Reddit groups and on Discord servers.
When we're making important decisions, I can immediately put myself in the head of our key stakeholders. Let's say we're deciding whether to invest in a particular safety measure for Team Liquid. I know reporters well enough to play out the full downside scenario in my head and explain it clearly to everyone else.
Which of your job responsibilities provides the most value to your company?
The real difference-maker is relationship-building and personality management. When you're dealing with influential people, remembering their preferences and making an effort to appease them can make all the difference when you have an important request, or you need to deliver tough news.
What public sources do you use to get information on a daily/weekly basis?
Mind sharing a screenshot of your calendar?
The Yellow Blocks are Team Liquid Matches. I like to tune in when I can. But, regardless, I'll need to Tweet about the outcomes, so it's important I track them.

The Purple Blocks are for general meetings at Axiomatic. We always do a Monday meeting that we call a Roundup. Typically we preview the schedule for the week ahead, competitive results from the previous week, and share industry updates. Since going remote, we also introduced a Rounddown on Fridays. It's a bit more casual where we catch up on what happened that week.

The Pale Pink Blocks aren't actually mine. My boss had interviews this week with the New York Times and Forbes, and I was on the line for those.

The Red Blocks are games for the pro sports teams in our ownership group. I'll often encourage the people at Team Liquid to mention them on social media since it goes a long way with investors.
What tools do you use at work on a weekly basis?
Oh man, I use a lot of them. Here goes:
What's a book that's made a big impact on your career?
One of the investors in my group is Peter Guber. He's the former Chairman of Sony and a co-owner of both the Dodgers and the Warriors. Peter's superpower is that he's capable of commanding a room like no one else. I've read his book, several times actually, and often give it to new co-workers. It's called Tell It to Win. 
It teaches you how to be an effective communicator. It's helped me learn how to:
Tell stories when I pitch.

Position bad news in a way that doesn't damage relationships 

Pivot a message if what I'm saying isn't resonating with my audience
For anyone who wants to break into gaming, in particular, I'd also recommend Blood, Sweat, and Pixels, which gives an excellent account of the gaming industry.
What's a problem that's specific to your line of work that you wish there was a better product to solve?
I've got two. The first is better visibility into game metrics. When Team Liquid is thinking about entering into a new game competitively, we have to rely on pretty vague self-reported data. Even when public companies like EA and Activision Blizzard do their earnings calls, they aggregate data across their portfolio, making it hard to know which games are actually popular. It's almost impossible to get accurate data from private companies. Right now, we can approximate using Twitch viewership. Still, it would be amazing to have a trusted data source with objective metrics around downloads, monthly active users, or average revenue per user across all publishers and game titles.
The other big challenge is talent scouting, which is baffling, given all of the performance data that we have access to. I know there are lots of talented players out there that don't have a big Twitch presence and never land on our radar.
It would be particularly useful if you could factor in personality assessment. We rarely have to let players go for underperformance. It's almost always some personality factor that creates issues. Just last season, we had to get rid of a beloved player named DoubleLift due to personality challenges. Our sports psychologist is one of our biggest line items, and it could potentially save us a lot of money if we could get an understanding of personality fit within a given team dynamic before we make an offer.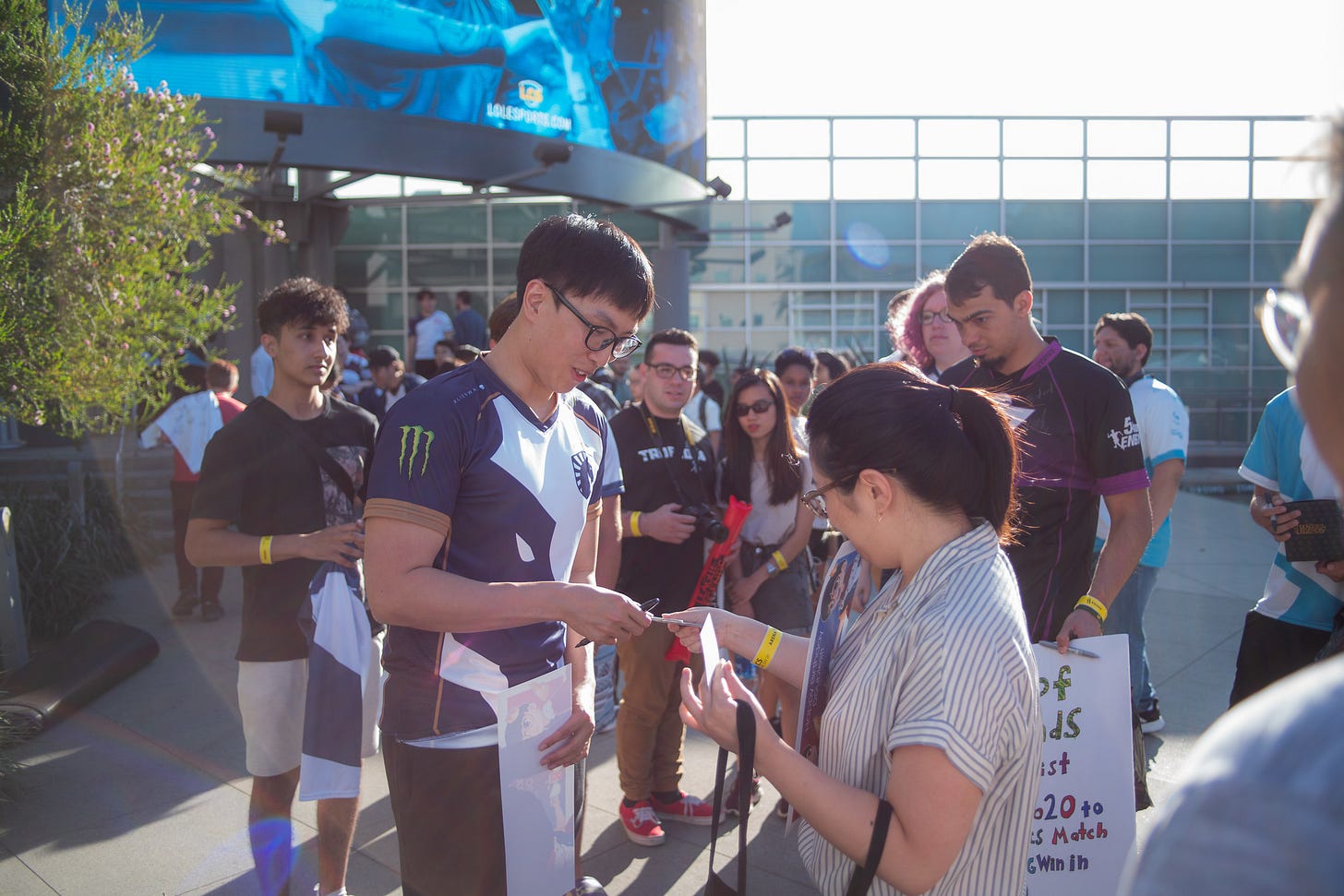 I imagine a lot of the playbooks in esports aren't exactly written. To what extent are you borrowing from other industries or making them up on your own?
Yeah, zero playbooks. None whatsoever.
The ownership groups that have been unsuccessful in esports tend to be the ones that have tried to directly port over what works in traditional sports. And it's much more nuanced than that. You need to be able to take best practices and apply them but also acknowledge when there's an opportunity to do things in a new way.
One thing we took from traditional sports was investing in player welfare. Team Liquid, under our leadership, was the first North American org to have a training facility separate from the gaming house model. We also did things like hire a chef and a sports psychologist.
Who do you learn from?
Our investors are really generous with their learnings. Whether it's Ted Leonsis talking about his learnings from the early days at AOL or Peter Guber sharing lessons from his experience as an owner of the Warriors, it's incredible the learnings we pick up from them.
They're super generous with their time. And it's not because this is the difference-maker in their portfolio. When you own the Warriors, the time you invest in Team Liquid isn't going to make a huge dent in your net worth. But they invest the time because it's important to them.
Those are the people I tend to learn the most from.
What advice would you give to someone who's interested in having a job like yours?
Esports is such a rapidly-evolving industry, and it's crucial to stay up on the latest trends and developments. I'd recommend:
It's also a very incestuous industry, and, while it's become much less insulated over the past two years, there's still a lot of skepticism of perceived outsiders [or "non-endemics"]. To get your foot in the door, you've got to "show up" and network. 
It can be hard to make meaningful connections at the more massive industry events like TwitchCon or E3. Once live events resume with audiences, try going to a regular-season match of the League Championship Series (or "LCS," League of Legends' North American pro league) or Overwatch League homestand weekends. And be sure to show up early so you can network at the preceding fan tailgates!

Obviously, in-person networking during a pandemic is not possible, so try joining a virtual affinity group instead. Team Liquid's Discord server is one of the platform's largest esports communities with over 34K members. They even host virtual watch parties.
And finally, for more insights on entering esports, I'd recommend reading this blog post by my colleague and friend Leo Hsu.
---
A big thanks to Lizzie Leader for letting us peek into her career.
If you found this issue of the newsletter valuable, do me a favor and forward it to a friend, family member, or colleague who you think might enjoy it. Or, if you'd like to share it on one of your social networks, that would be great as well.
– Nick